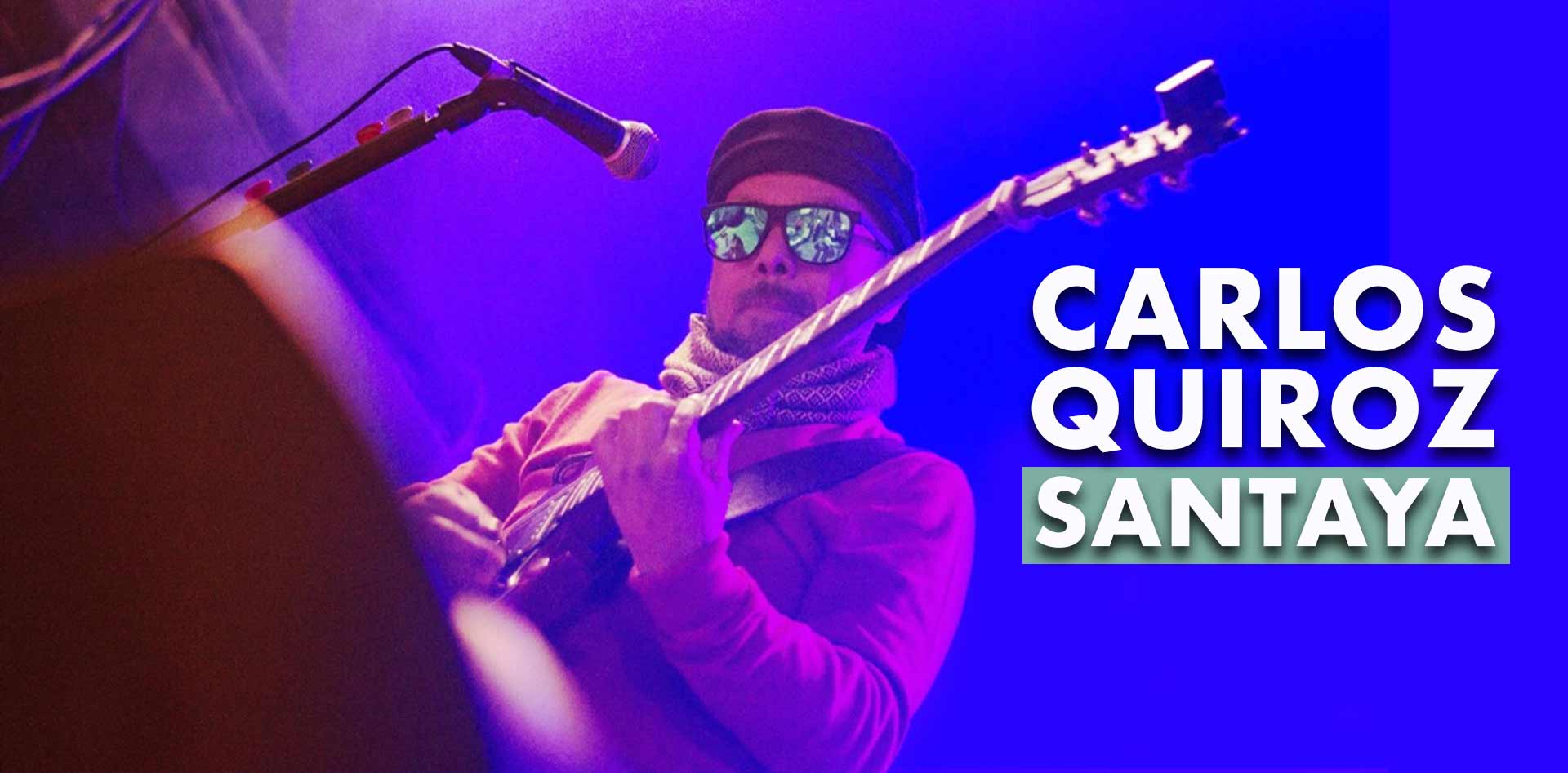 Carlos Quiroz Santaya
Madrid - España
Carlos Quiroz Santaya; musician, composer and producer born in the city of Cajamarca in Peru. Linked to music from the school choirs, he never understood life again without her and he became increasingly involved in projects of different formats and styles, which he was encouraged by a taste for the variety and color of each one of them, a fact that he does browse rock, blues, jazzy, funk, fusion, flamenco, Peruvian folk, etc, always from humility and desire to learn. He considers himself an expert in nothing and at the same time open to understand music as a whole.

The list of projects in which he has participated and participates is quite long. Among them having been guitarist and musical director of the Peruvian group "Del Pueblo y del Barrio ", considered among the pioneers of the fusion of rock with Peruvian folklore. Also He has participated as an actor and composer in some theater groups, including that of the "Company of the cultural center of Spain" in Lima, for which he wrote 2 soundtracks. He was also founder, composer and musician in the Peruvian fusion group "Tayta Negro", recording a self-titled instrumental album with 11 pieces of his authorship.

Later he moved to live in the city of Madrid in Spain, where he has been living for a long time. 15 years and in which, as in Peru, she has a long list of projects in which he participated and participates either as a musician, composer or arranger.

He recorded the album "Ama Sua" with the Madrid group "Inesperado" and in which he has a participation by the renowned and international violinist Ara Malikian. In this disc, in addition As an arranger, he played the electric, acoustic, Spanish guitar, the charango and the darbuka.
Carlos Quiroz
Featured | Songs