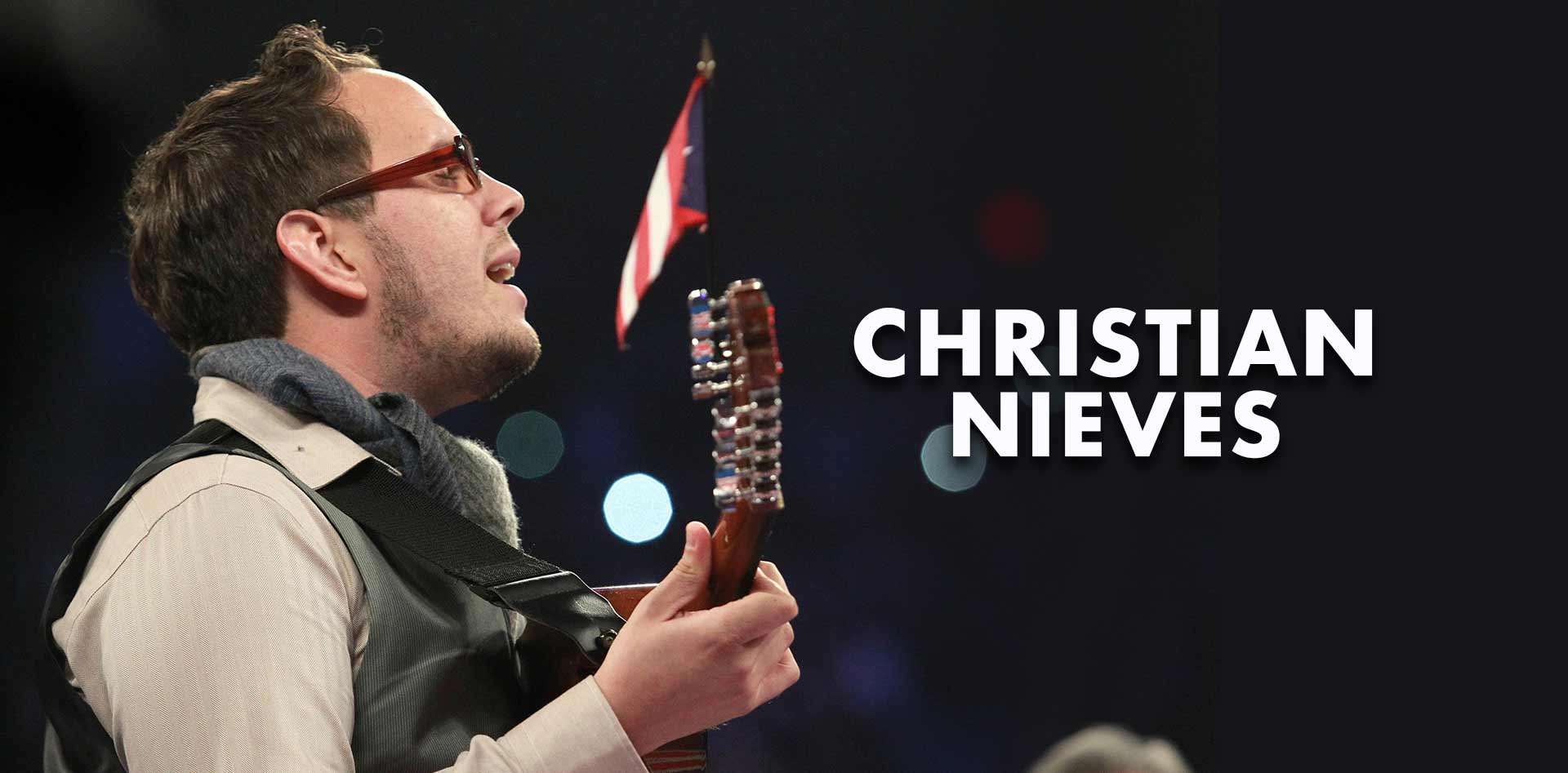 Christian Nieves
Puerto Rico
Christian Nieves is considered one of the most virtuoso players of the "Cuatro" – the national instrument of Puerto Rico. Due in part to this reputation, he is the folkloric Puerto Rican music ambassador to the world. Christian was "discovered" on the world stage when he collaborated with Ricky Martin in 2006 on his Miami MTV Unplugged Concert.

It was in this performance that he adorned "Tu Recuerdo" with Puerto Rican "cuatro acordes" and added the "aguinaldo jibaro" touch to "Pegate and "Bomba" tracks. These tracks went on to become Puerto Rican anthems. He was one of the chosen performers in reality show, Q'VIVA The Chosen (2012 Season) with Marc Anthony, Jennifer Lopez's and Simon Fuller.
Since then Christian has accompanied Draco on his tours and two albums - Vida (2013) and Amor Vincit Omnia (2014). Most recently, his "cuatro" made the Grammy's when he collaborated on the performance of Despacito with Luis Fonsi and Daddy Yankee during the 60th Annual Grammy Awards.
Christian Nieves
Featured | Songs