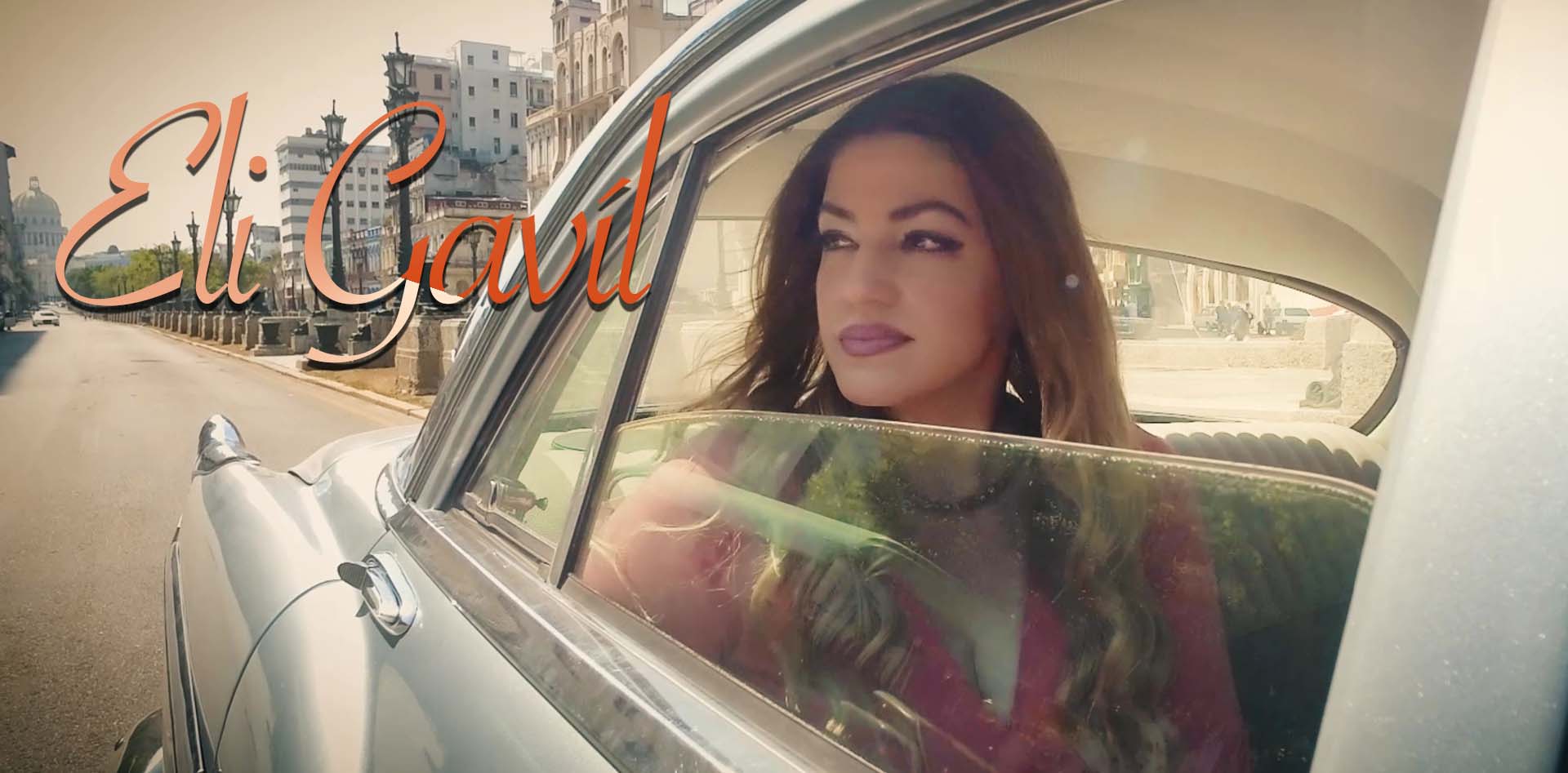 Eli Gavil
Cuba
Elizabeth Gavilla, is a talented Cuban artist who has a perfect duality, sharing beauty between image and voice. Her songs have the poetic texture of the most refined female singer. in the authorial , and in the musical , the essential mix between the popular and the alternative , spanning major Latino genres, fusing them together in original ways and with own style.

Eli Gavíl studied Singing, Dance and Acting in his native country (Cuba) beginning his career artistic as a member of different musical groups while also dabbling in as an actress, participating in several television programs, teleplays, short films, Videos Clips and Theater Works, thus cultivating her multifaceted essence both in terms of artistic as well as personal. Her versatility has led her to test herself in different paths of art, also exercising the locution in radio programs with success.

At the age of 8 she writes her first poem, which would lead her to realize which would be her path, currently counting on an arsenal of songs, poems and stories writings, based on personal and non-personal life experiences, as well as other writings that are born from her imagination. Her first musical production entitled Soledades Pasajeras (songs from the attic) with 9 themes of her authorship, earned her the respect and admiration of the public and critics specialized, she was even competing in the 2020 Latin Grammys, in the categories for Best Pop Rock Album, Best New Artist, among others.

Currently Eli Gavíl together with ALVANI Tunes present their new Album (Remembrance of Trios), one exquisite production that includes 10 anthological songs represented musically with the sound of the Golden Age of the Trios in Latin America, being the Bolero the genre predominant.

Eli Gavíl
Featured | Songs
ALVANI Tunes
Eli Gavíl | Videos