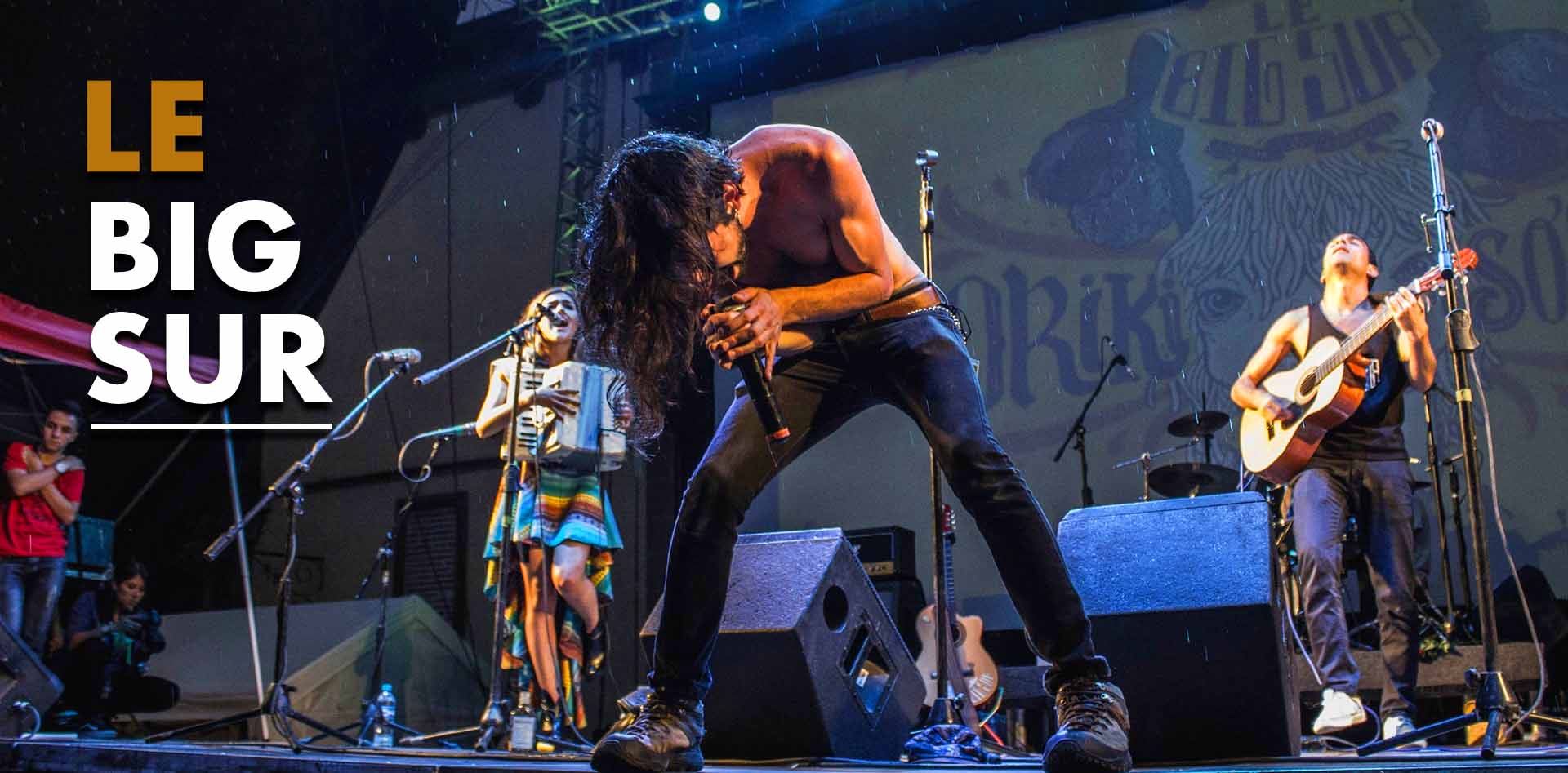 Le Big Sur
Colombia
Created between Bogotá and Barcelona, ​​LE BIG SUR is a multicultural band full of stories, experiences and symbols of miscegenation told from Latin Folk Rock. Without many rules and with explosive live shows, this musical project disseminates the spirit of freedom and invokes sound miscegenation!

The band has been to international events such as SXSW - South by Southwest in Austin, Texas, Festival Delaytans in Catalonia, A.G. Estrella Damm Barcelona, ​​the Empire Music Festival of Guatemala, the Guanajuato International Film Festival - GIFF of Mexico, the Jaguar Festival of Colombia and the Rock al Río Festival of Colombia, sharing the stage with bands such as: Incubus, Skrillex, Molotov, Rebel Cats , Café tacvba, Baba Zúla, Sonido Gallo Negro, Lospetitfellas, Alcolyricoz, Telebit and Mitú.

LE BIG SUR is also a band created in parallel to the LUDÓFONO educational project, a winning proposal for the Innovative Awards of America, RCN Impact Mission, Leading Profession of El Espectador and official Speakers of TEDx Bogotá.


Le Big Sur
Featured | Songs
Le Big Sur | Acompáñame (Video Oficial)