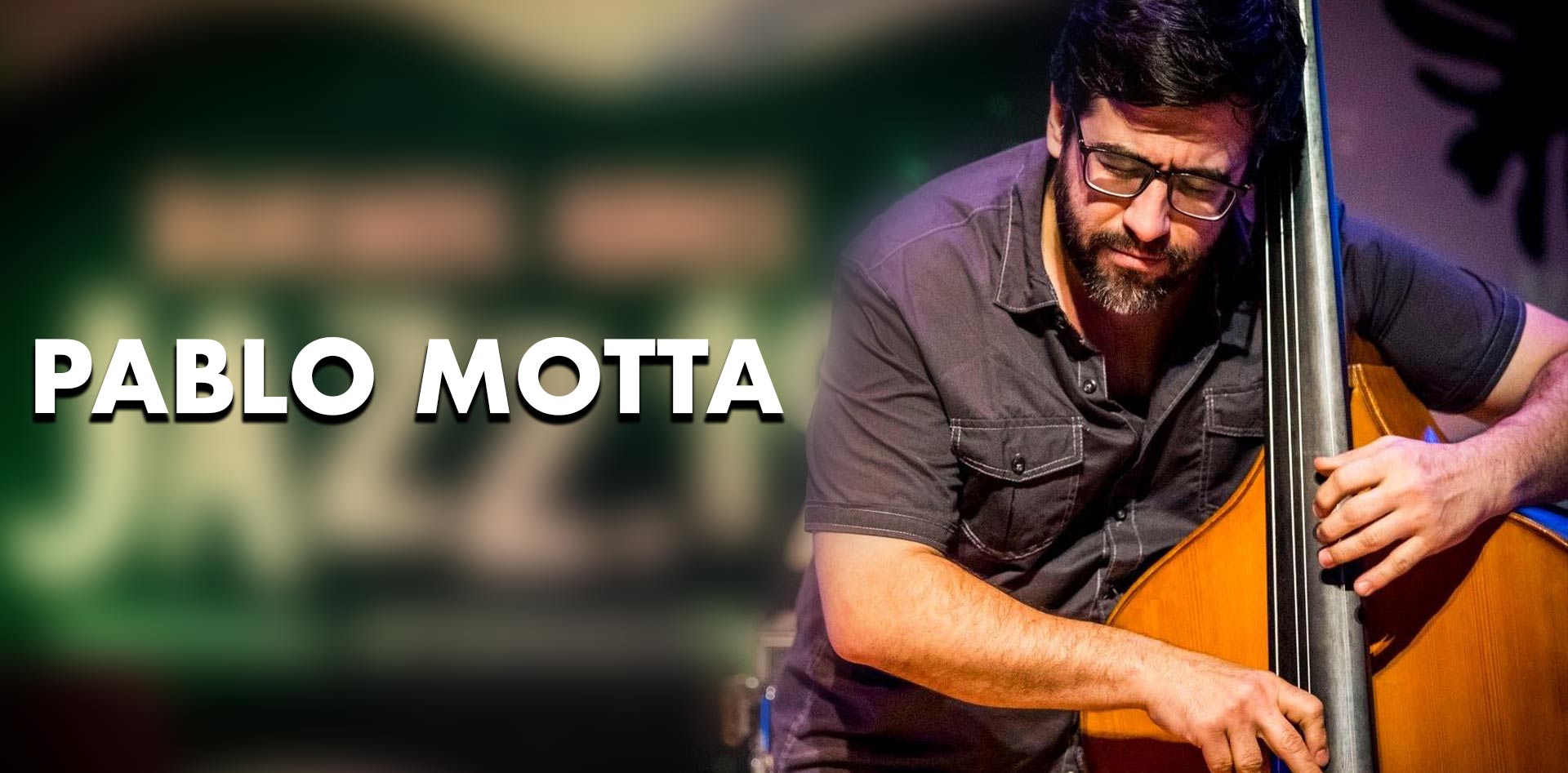 PABLO MOTTA
Pergamino, Argentina
Born in Pergamino and raised in Buenos Aires, Argentina, Pablo moved with his family to Los Angeles, when he was 12 years old. He chose the doublebass at age 13 and began working professionally alongside his father, José Luis "Pepe" Motta, when he was 15. This experience taught him about many styles including tango, Argentine folklore, various latin rhythms and improvisation in general. He attended Hamilton HS Academy of Music and California State University, Northridge were he played in all the top ensembles and received several awards at competitions and festivals. His main teachers were David Young, Oscar Meza (from the Los Angeles Philarmonic), Don Kasper and most importantly Gary Pratt.

In November of 2000, he moved to Kansas City to perform in, arrange and compose for Tango Lorca, an Argentine tango ensemble made up of young musicians. In KC is where "The Pablo Motta Trio" was born, featuring Pablo's original compositions and arrangements of jazz standards. In 2002, he moved back to Los Angeles where he would pursue his career with his trio and tour with major tango shows.

From the beginning of his studies in 7th grade, he has played jazz, classical music, latin music, rock and tango but jazz would become his main voice. As a jazz musician he has freelanced extensively, performing and collaborating with many artists in Los Angeles such as Justo Almario, Ronald Muldrow, Ron Anthony, Bobby Rodriguez, Ark Sano, Donald Vega, and many other "Young Lions". In Kansas City, he played with such artists as Roger Wilder, Todd Strait, Will Matthews (from the Count Basie Orchestra) and many others. With The PMT (Pablo Motta Trio), he's been very active in the Los Angeles jazz scene performing in some of the most important jazz venues such as Charlie O's and the Grand Star Jazz Club. (source: https://musicians.allaboutjazz.com/pablomotta)
Pablo Motta
Featured | Songs
ALVANI Tunes
Pablo Motta | Albums / Productions
Milonguero
LATIN GRAMMY NOMINEE 2022
Milonguero, a unique selection of Tangos filled with happy, energetic and fun melodies of 'milonga', which became popular in the early 1900's, the nuances ranging from traditional to modern milonga. Tracks include instruments such as the harmonica as the leading instrument performed by renowned musician Franco Luciano. This album was produced and recorded entirely in Buenos Aires, Argentina under the musical direction of maestro Pablo Motta and Juan Libertella at Studios ION.
𝗠𝘂𝘀𝗶𝗰 𝗣𝗿𝗼𝗱𝘂𝗰𝘁𝗶𝗼𝗻 𝗰𝗿𝗲𝗱𝗶𝘁𝘀:
Franco Luciani: Harmonica
Leonardo Andersen: Guitar
Pablo Valle: Piano
Nacho Piana: Percussion
Pablo Motta: Double Bass, arrangements, and direction.
𝘔𝘪𝘭𝘰𝘯𝘨𝘶𝘦𝘳𝘰 𝘸𝘢𝘴 𝘢 𝘓𝘢𝘵𝘪𝘯 𝘎𝘳𝘢𝘮𝘮𝘺 𝘕𝘰𝘮𝘪𝘯𝘦𝘦 𝘢𝘵 𝘪𝘵𝘴 23𝘳𝘥 𝘦𝘥𝘪𝘵𝘪𝘰𝘯 𝘪𝘯 𝘵𝘩𝘦 𝘤𝘢𝘵𝘦𝘨𝘰𝘳𝘺 "𝘉𝘦𝘴𝘵 𝘛𝘢𝘯𝘨𝘰 𝘈𝘭𝘣𝘶𝘮".
Franco Luciani
Harmonica
Franco Luciani is one of the most talented, prestigious, and versatile musicians. Media outlets regard him as one of the most prominent Argentine artists of his generation and the foremost harmonica player in Argentina today. He is also recognized among the best in the world. His accolades are numerous: Winner of the Gardel Award in 2015, 2018, and 2021; "Revelation" in 2002 and "Consecration" in 2010 at the Cosquin Folklore Festival; recipient of the Konex Merit Diploma as the "Outstanding Instrumentalist 2005-2015"; named a Distinguished Personality of Culture by the Legislature of the City of Buenos Aires; and honored as a Distinguished Musician of the City of Rosario by the City Council, among others.
He has shared the stage, embarked on national and international tours (covering Europe, Asia, Australia, Latin America, and North America), and recorded both as a solo artist and with some of the most renowned artists from Argentina and abroad. These include Mercedes Sosa (as a special guest in 2008 on her last European tour in Rome, Milan, and London), Egberto Gismonti, Lila Downs, Eva Ayllón, Snarky Puppy, Gotan Project, Pedro Aznar, Fito Paez, and many more.

He is featured in the "Master of the Harmonica" gallery on the online channel of the prestigious German harmonica brand, Hohner, in an interview recorded at their factory in Trossingen, Germany.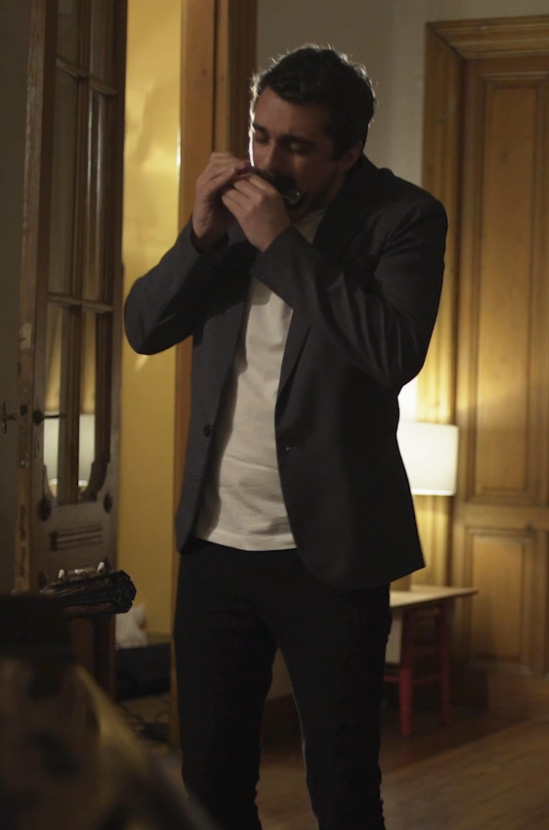 Franco Luciani
---